The complete product catalogue for our AEON Collection radiators makes it easier to delve into the luxurious portfolio of exquisite designs.
With AEON you will find a stylish, intriguing product showcase that will draw you into the world of sculptural heating.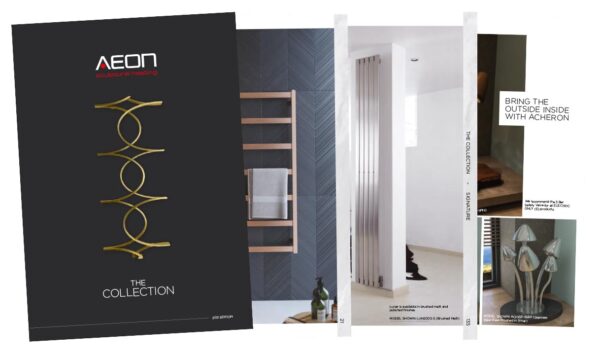 Inspiration drawn from global architecture and the natural world, paired with the experience and craftsmanship poured into these functional home accessories have inspired the imagination of homeowners.
Available as a PDF download.