Every Home Deserves a Luxury, Designer Finish
AEON finishes will complement most interiors, from the highly Polished to the aluminium collection of textured finishes to add that final touch. We also offer a bespoke collection, so if there is a finish you are after, contact us for this service. Please contact your nearest showroom or Regional Sales Manager to view actual finishes.
Brushed Matt PVD Finishes
At AEON, we recommend opting for a PVD finish where these are available. PVD, which stands for physical vapor deposition, and is also known as thin-film coating, is a specialist manufacturing technique where the coating is vaporized and deposited atom by atom onto the steel surface, forming a bonded, metal or metal-ceramic surface layer. 
In order to achieve a PVD finish, the coating process has to take place in a vacuum with specialist tooling and equipment, which is understandably more expensive than applying paint layers, and therefore not as available to customisation of colour; the radiator manufacturer will predefine the finishes available, rather than offering an 'any RAL' choice to the consumer. However, the end result is a highly durable, beautifully even finish that functions as part of the radiator itself; it will not tarnish, chip or corrode, just as the original stainless steel would endure.
AEON's own aluminium ranges all feature a beautiful, anodised finish in a palette of metallic tones. Anodisation is an electrochemical manufacturing process, that converts the surface layer of the aluminium into an anodic oxide, by passing an electrical charge through the material while it is immersed in an acid electrolyte bath. This layer is porous, allowing for colours and sealants to be applied afterwards, whilst still maintaining a surface that is durable and highly resistant to corrosion. Similar to PVD coating, the manufacturing process is more time-consuming, costly, and requires more skilled than painting, but the end result offers a far superior finish, both in terms of aesthetic and practical use.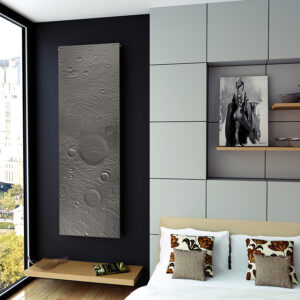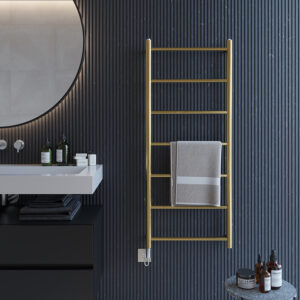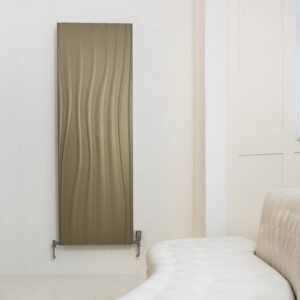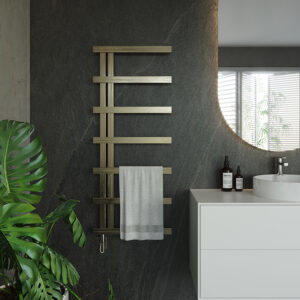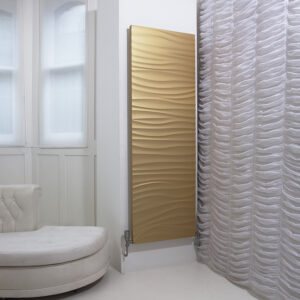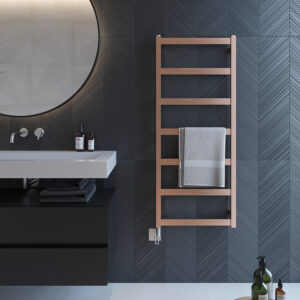 The colours depicted on this chart are for guidance only. The displayed colour will depend on your monitor and browser if viewing online or on a device. Not all colours can be shown accurately; however we have tried to provide a good representation. The finished colour, therefore, may not be as shown here. Please use the official RAL Classic colour products for most accurate colour on RAL finishes.