| Featured in HVP Magazine: April 2020 | By Saffet Kalender, Director, AEON by Pitacs Limited
As a manufacturer, ensuring effective operation should always go hand in hand with developing new shapes and styles. Achieve a lower water content, together with a good circulation, then the radiator – and the central heating system in general – will be more efficient. But in the eye of the consumer, when it comes to designer products, looks are of paramount importance.
To create a standout product, designers need to get the optimum balance of: low water content, wet surface and convector area, material, water circulation, working pressure, build quality, aesthetics, finish quality, and of course, price. We should constantly strive to both manufacture and specify products that achieve high efficiency and represent good value to the end user. As an installer, here's what to look for when evaluating the potential of a new radiator design for your customers:
Low water content:
Less water going through the radiators optimises efficiency, saving on energy and cost, and also allowing for the specification of a smaller central heating system. We still see strong consumer demand for Victorian-inspired, column designs that evoke the old cast iron models, to complement a traditional interior or help to create a vintage-industrial look. However, these designs feature wide tubes which require a much higher water volume and have to compromise on energy efficiency.
Ultra-slim profile radiators, on the other hand, are on trend for the modern interior, and also offer the benefit of exposing more of the wall behind, allowing colour or texture to show through. But this aesthetic can also weigh down on efficiency. A small internal diameter for water flow is optimal, but when it becomes too small, the water will not pass through easily, compromising circulation and causing pressure drop. In this situation, the heating system will slow down or fail completely, similar to the result when the pipework used to plumb the radiator is too narrow.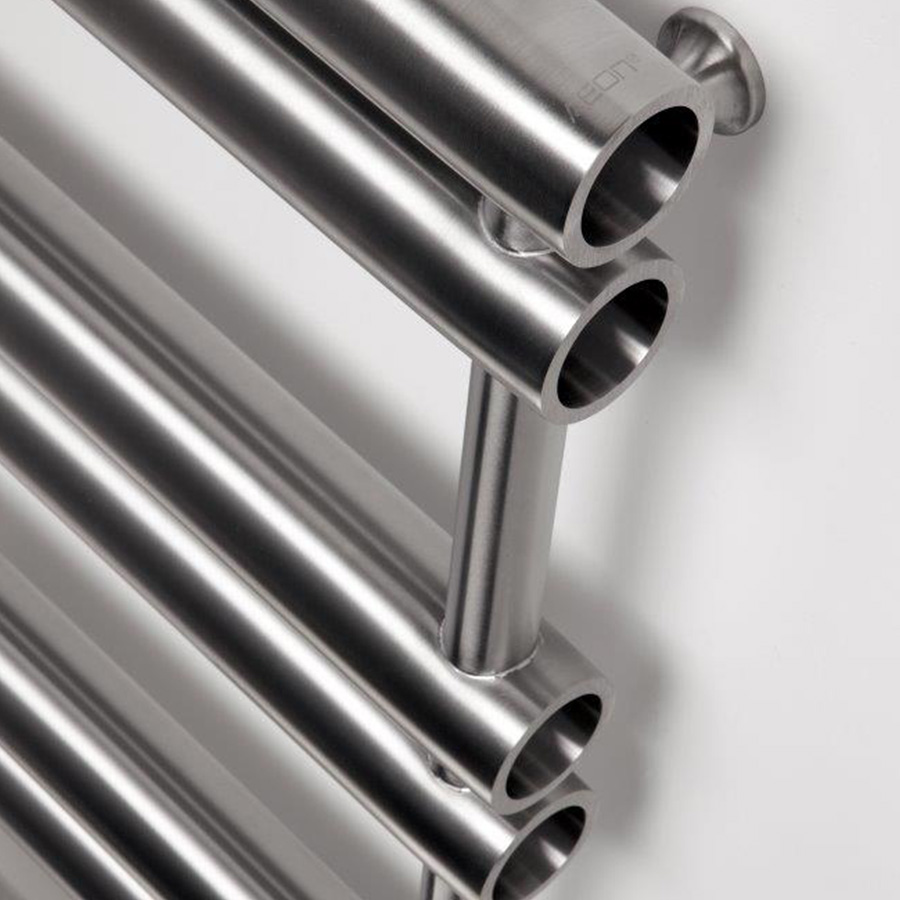 High Wet surface area and Water Circulation:
The greater the wet surface area, the more effectively a radiator will transmit heat. Square or rectangular shaped radiator rungs will give a better output compared to round tube cross-sections, due to their greater surface area across the same dimensions. Tube-in-tube designs further increase this efficiency; building round section tubes inside larger square section outer tubes increases the wet surface by about 40%, increasing the heat output by almost that much as well. Or, if a smaller size is desired, tube-in-tube designs can achieve the same heat output with a product that is 40% smaller in its dimensions. Of course, this size reduction is only possible to a certain point, before circulation is compromised.
Speed and area of circulation are other significant issues in the search for optimum efficiency. A fast circulation is preferable so that heat is not lost before the water reaches the radiators however, once there, the water should circulate everywhere through the radiator with no "dead spots". The superior circulation, larger external surface area and internal wet surface area of the tube-in-tube design allows the radiator to transfer its heat more effectively to the room.
Material:
The choice of material largely determines the cost of a designer radiator. Mild steel is a popular choice for panel radiators produced in bulk quantity for commercial and residential use, and increasingly allows manufacturers to offer items with designer aesthetics at budget prices, finished in chrome plating or paint. While chrome finishes have the advantage of complementing a range of themes and interiors, custom paints give the consumer the option of truly integrating their heating solution with their interior design, matching colours and tones exactly with other pieces in the room.
Colour finishes are certainly a major trend for 2020, but choosing a paint finish should not be an excuse to cut cost and select a budget material. In as little as six months after installation, a mild steel towel rail can start to flake or discolour from corrosion. This deterioration usually begins near the valves, where paint or chrome plating is thin. In comparison, stainless steel won't suffer flaking or discolouration, whether painted, brushed or polished. Using a 304 grade stainless steel, which due to its low iron content will not corrode even in constant damp conditions, AEON can offer a product guarantee totalling 20 years.
The one area where stainless steel is outperformed by its mild equivalent is heat conduction. However, aluminium performs even better. Aluminium radiators both emit heat and respond to changes in water temperature quickly, which gives the consumer greater control over their environment. As a non-corrosive, Aluminium also avoids the pitfalls of discolouration and flaking when painted or plated, and furthermore, the material is lighter than steel, which can make installation requirements easier. When it comes to aesthetic versatility, aluminium also delivers well; AEON's own aluminium ranges all feature a beautiful, anodised finish in a palette of metallic tones.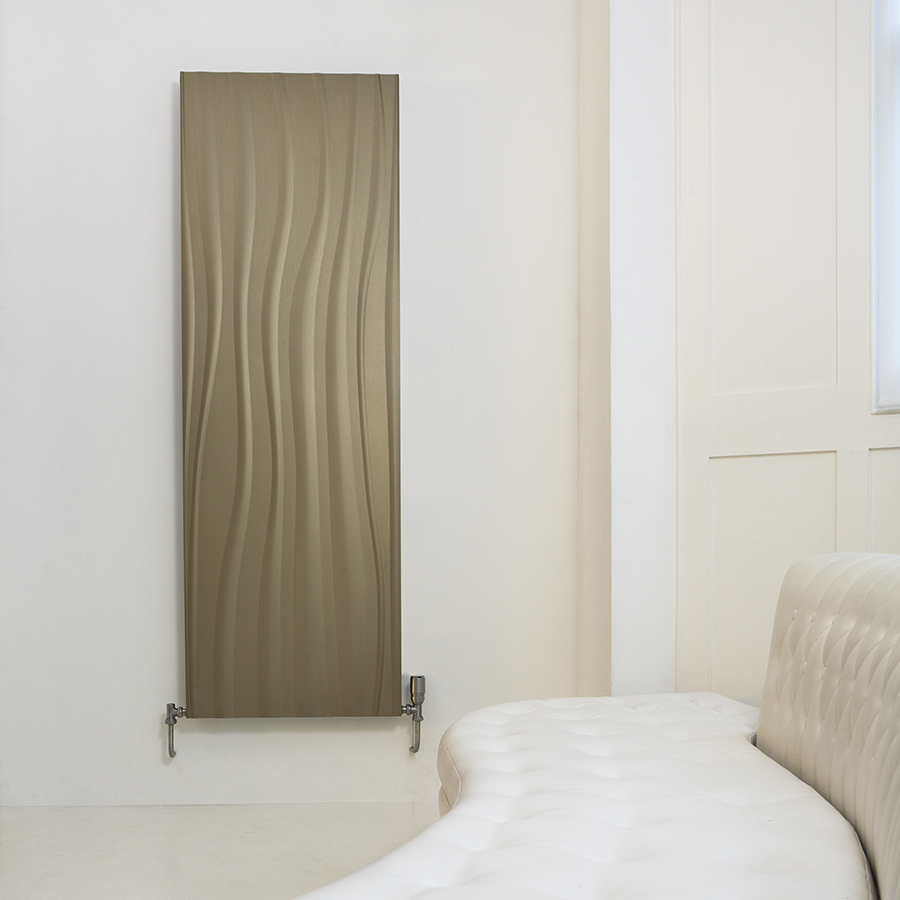 Cost:
The challenge is not limited to material; manufacturing and labour are also impact cost. Producing an equivalent heat output on a smaller scale, as in the example above, is ideal for a small space that needs a high output, such as a bathroom. However, the extra material required for the inner tube and the extra labour required to manufacture and weld it, also increases the cost. A less expensive version of the square tube-in-tube design is tubes with a rectangular cross section; using less material, so less cost, but resulting in reduced heat output.
In practise, manufacturers will offer a selection of designs, which may appear similar at first glance, but offered at different price points according to where the balance has been made across the concerns discussed above. With more than 90 ranges available, AEON is able to cater to many tastes in aesthetic, and offer subtle variations across both rounded and square designs. The range is manufactured exclusively in stainless steel and aluminium; we don't compromise on quality.
A Version of this article appeared in HVP Magazine: April 2020