| Featured in: BKU Bathroom and Kitchen Update – April 2020 | 
To create a standout product, radiator designers need to find the optimum balance of: low water content, wet surface and convector area, material, water circulation, working pressure, build quality, aesthetics, finish quality, and of course, price.
The greater the wet surface area, the more effectively a radiator will transmit heat. Square or rectangular shaped radiator rungs offer a better output compared to round tube cross-sections, due to their greater surface area across the same dimensions.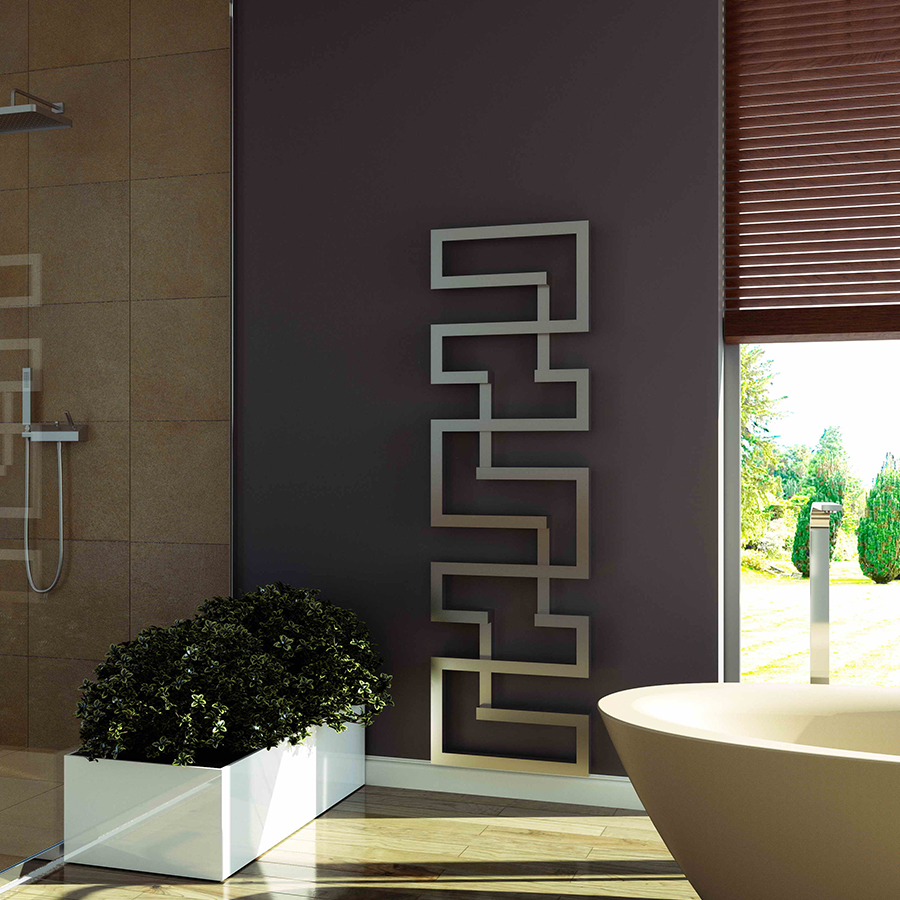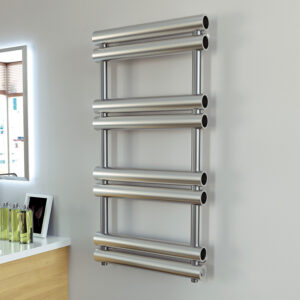 Tube-in-tube designs further optimise heat diffusion; building round section tubes inside larger square section outer tubes increases the wet surface by about 40%, increasing the heat output by almost that much as well.
Furthermore, if a smaller size of radiator or towel rail is desired, tube-in-tube designs can achieve the same heat output with a product that is 40% smaller in its dimensions; perfect for an ensuite or bathroom area where space is at a premium.
At AEON, we constantly strive to manufacture products that achieve high efficiency and represent good value to the consumer. With more than 90 ranges available, AEON is able to cater to many tastes in aesthetic, and offer subtle variations across both rounded and square designs. The range is manufactured exclusively in stainless steel and aluminium; we don't compromise on quality.