At AEON, we strive for versatility not only with design but also with finish. Our state-of-the-art production techniques combine beauty with heating efficiency and durability, and now, we are delighted to introduce a wider range of PVD finishes, available across the AEON Stainless Steel range.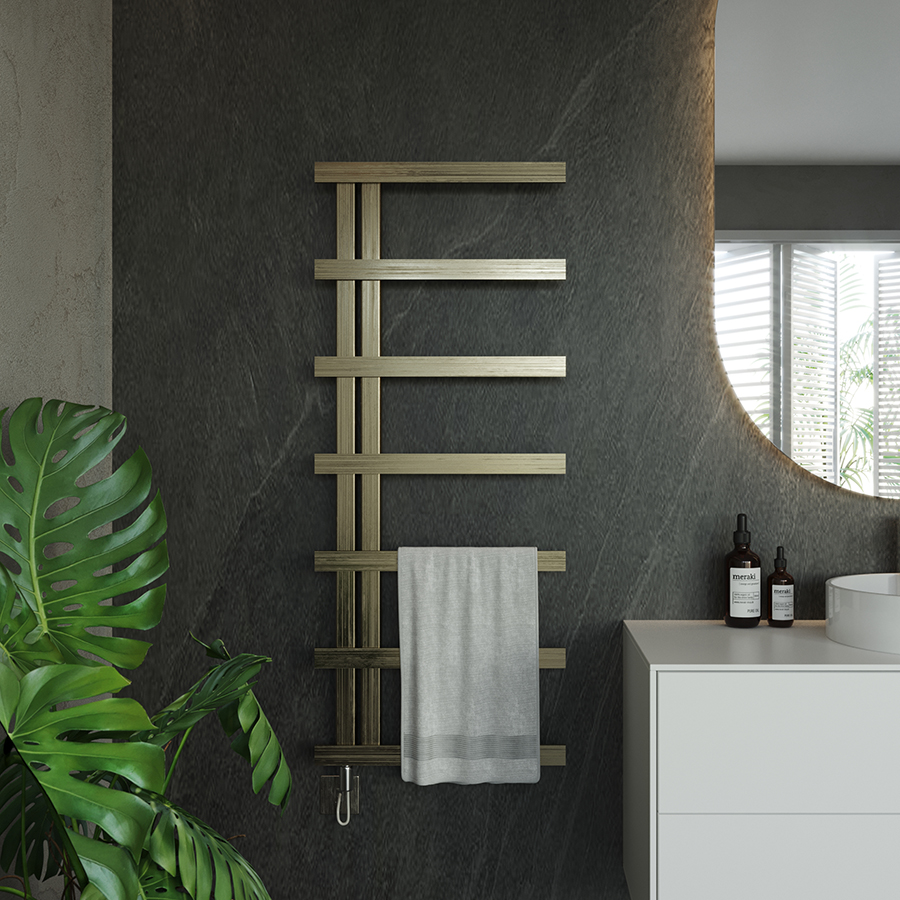 What are PVD finishes?
PVD, which stands for physical vapour deposition, and is also known as thin-film coating, is a specialist manufacturing technique where the coating is vaporised and deposited atom by atom onto the steel surface, forming a bonded, metal or metal-ceramic surface layer.
The Benefits:
The end result is a highly durable, beautifully even finish that functions as part of the radiator itself; it will not tarnish, chip or corrode, just as the original stainless steel would endure.
What is available in PVD finishes?
We have expanded our range of AEON Stainless Steel finishes to include some beautiful PVD options, all available in both Brushed Matt and Polished formats.